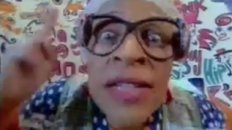 Tailback Lache Seastrunk said he wrote UT off after hearing three Vols being arrested and charged with attempted armed robbery in November.
"You just keep hearing a lot of negative things about them (like) robbing people," the tailback from Temple (Texas) High said.
Seastrunk said he believes that UT's public image has hurt the Vols among some prospects, including him.
"I don't want to be associated with robbing anybody," the 5-11, 190-pounder said. "I want to have a great image like I have right now."
Seastrunk said even if he had wanted to, his family ruled out the Vols for fear that the highly-rated tailback would be guilty by being associated with the public UT incident.
"My grandmother and mom were like 'Oh no. You're not going out there,' " he said.
Defensive back Mike Edwards and receiver Nu'Keese Richardson were dismissed from UT. Safety Janzen Jackson was retained after his charges were dropped.
Seastrunk, who took an unofficial visit to UT last summer, said he was already wary of UT's depth chart, which showcased two highly rated tailbacks — Bryce Brown and David Oku.
Seastrunk commended defensive backs coach Willie Mack Garza, who recruits Texas, for convincing him to visit.
"That's when I started liking them a little bit," he said.
Seastrunk, who is considering Memphis, LSU, Oregon, Auburn, Southern California and Texas, said he's been somewhat pleased with his performance in practice.
"I still think I can do way better because I always set my bar really high," he said. "I always have high standards for myself. I still feel like I'm going to run for over 200 yards … if I can get the carries (in Saturday's game). I feel like I can do anything if I put my mind to it."
Seastrunk didn't seem too concerned about recruiting even though he said the in-state Longhorns may have stopped recruiting him.
"I like Texas still but I don't think they really talk to me anymore but that's OK," he said. "I don't really keep in contact with them; that's why (they haven't been recruiting him stronger).
"I'm always doing a hundred million things and I just got a new phone."