Daily Archive for December 15th, 2010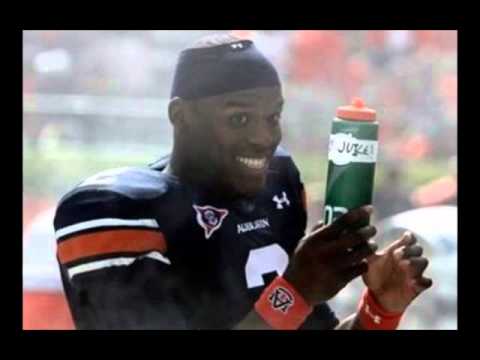 Let me introduce'em, #2, Cam Newton
Confusin defensive coaches til they up, pukin.
The only thing that hes abusin more than score-boards
Is the phone booths that hes usin, to shed his suit in.
SuperCam is makin anyone assumin rumors to be true
Feel like Alabama, UGA, and LSU–Losers…The game is over.
By now hes probly handin out water bottles to Wolfson.
Just for his amusement.
The talent straight oozin.
Haters tryin to take him down from Mississippi St., the Gators, and them clowns from Tuscaloosa.
Yeah, understand with Cammy Cam juice dribblin down your chin and hatin at the same time just makes you look stupid.
Yeah, love affair with Jordan-Hare like 90,000 shot by cupid.
More than a fan club Cam Newton began a movement.
Undefeated season leavin no room for improvement.
Its open season Eugene, we huntin ducks in Phoenix.
No reason not to believe in Auburns dream season.
Heisman in his hand smiling like, "now we gettin even"
We rally round the family, we rage against the machine'en
War Eagle, All In, Deuces up for Newton.